Vision Contracting Fexco Innovation Centre and RDI Hub project shortlisted in Irish Construction Excellence Awards
February 27, 2022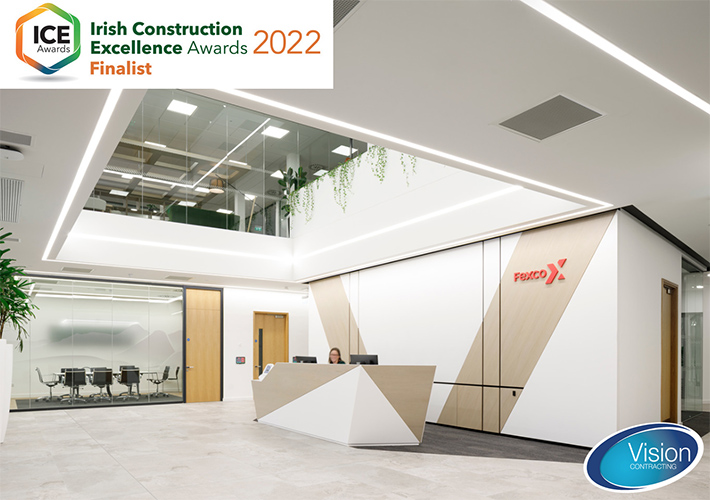 Vision Contracting Ltd is delighted to announce that our fit-out of the Fexco Innovation Centre and RDI Hub has been shortlisted in the "Fit Out or Refurbishment Under €10m" category for the Irish Construction Excellence Awards 2022.
This project in Killorglin, Co Kerry, really brought out the best of all involved, particularly the many skilled professionals, tradespeople and construction workers from the region that were engaged across the project.
The completed building exemplifies what can be achieved when there are free-flowing communications, community engagement and each team member is personally invested in a project's success. Early contractor involvement, clear lines of communication and having well-resourced subcontractors working collaboratively contributed to the success of this complex project.
A huge thank you to all the team for their hard work on this innovative project.